Commercial Pest Control in East Amherst, NY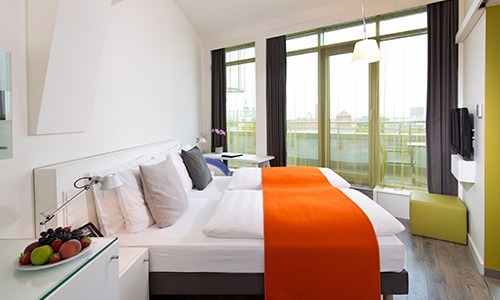 Pests are a nuisance when they enter your home, but if they have infested your commercial property, they can absolutely sabotage your business. ProStar Pest Services offers expert commercial pest control and prevention services. We have the teams, equipment, and expertise needed to tackle even the largest commercial facilities. With our Integrated Pest Management Solutions, we can leave your setting pest free and leave you with peace of mind. If you are concerned for your East Amherst, NY, business or commercial property, turn to the regional leaders, ProStar Pest Services, for our affordable pest-control solutions.
ProStar Commercial Pest Control in East Amherst, NY
ProStar Pest Services specializes in commercial pest control solutions. We have the knowledge and skill sets needed to rid your commercial property of pests. Our ant, cockroach, rodent, and other pest-control solutions are competitively priced and designed to efficiently eliminate these creatures from your setting. We favor the IPM approach to pest control because it minimizes risks to the environment and human health unlike traditional pest eradication solutions. Our technicians also stay up to date on best industry practices to ensure that we're providing our clients with the latest and greatest pest control services.
What Types of Commercial Settings Do We Service?
ProStar Pest Services has the capability to tackle both small and large-scale commercial settings. Some of the settings we service include:
Hotels, motels, inns
Restaurants, cafes, food counters
Manufacturing centers
Warehouses
Schools
Public buildings
Apartment and condominium buildings
Supermarkets
Office buildings and more
Contact ProStar Pest Services for your East Amherst Business
When you contact ProStar Pest Services for eliminating pests from your East Amherst, NY, property, you can expect top-notch customer service. We'll ask you some questions about your pest issue and send out a pest inspector or team to evaluate and contend with your pest infestation. We'll also help you determine where pests are entering your premises and the steps you can take to remedy the problem.
If you have a pest infestation in your business, you need commercial pest control services now. Contact ProStar Pest Services to learn about our affordable rates and to schedule your appointment now.