Commercial Pest Control in Amherst, NY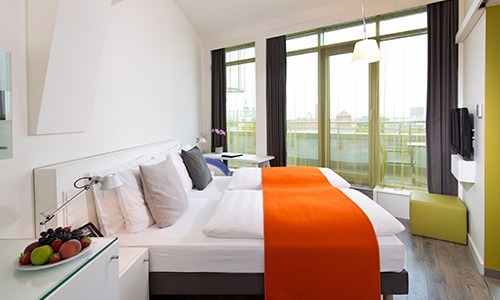 As long as there have been people living together, pests of all types have seemingly come along for the ride. Luckily, at no time in history have we ever been positioned to deal with such nuisances than ever before. For businesses operating in the greater Amherst, New York area, commercial pest control has never been easier. Our crew of dedicated and trained technicians at ProStar Pest Control is standing by to rid your commercial establishment of mice, rats, roaches, and more throughout Amherst. Should you notice unwanted visitors in your business, give us a call for a free, no-obligation quote to help you get rid of the problem for good.
Don't Risk Your Restaurant's Reputation
Nothing ruins a good lunch or a restaurant's reputation than the unexpected sight of vermin scurrying across the floor. Unfortunately, with a ready supply of available food, restaurant owners must remain on guard for any such appearance. Once sighted, however, our commercial pest removal team has the skills, knowledge, and training to safely rid your eatery of any unwanted guests.
Hotel Beds Should Not Have Bed Bugs
When it comes to running a hostelry, your guests expect the highest quality accommodations, so there is little room error when it comes to identifying and removing pests from your establishment. From roaches to mice to bed bugs, no problem is too big for us to handle to your utmost satisfaction. If you operate a hotel, motel, or another housing establishment, we can help get rid of vermin.
Warehouse and Commercial Space
Critters running around your warehouse, factory, or commercial storage space are dangerous to the health of your employees and the goods you are storing on your property. Get ahead of any potential infestation in your Amherst, NY warehouse.
Call the Pest Control Team You can Trust
For the commercial pest control company that you can trust in Amherst, NY, you need to reach out to our friendly and knowledgeable staff to discuss the full array of concerns regarding any infestation problem. Indeed, we will travel to your business and assess the problem before submitting a free, no-obligation quote to end your pest problem. Here at ProStar Pest Control, we are the team you can trust for professional, commercial pest removal services.